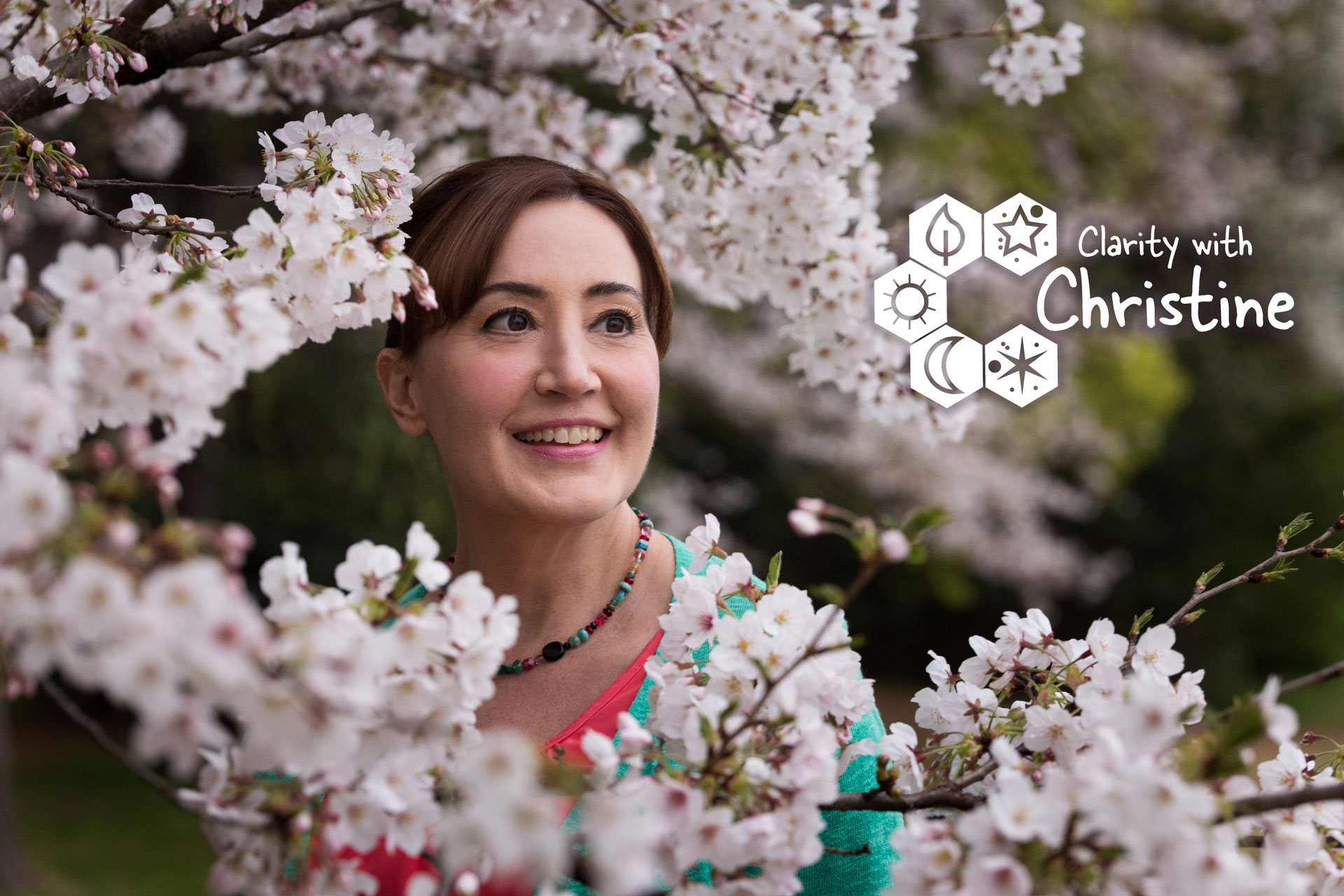 I've got love on my left and fear on my right. I'll hold their hands and take a step forward.
Get Clarity on your life & future.
We all have facets of our lives that are less than ideal. We often have stories and emotions attached to these areas. Sometimes, it seems no matter how hard we work at them, they just don't improve or reach a level of fulfillment. Usually, it's the energy surrounding these areas that keep us stagnant or resigned.
Most of the time we focus on our physical and mental selves but often neglect our emotional and energetic (spiritual) selves. As we navigate through life, we are constantly absorbing energy from the world around us.
In turn, we give off, and even give away, our energy. Past experiences often dictate our current situation, reactions, and actions. Bad habits like procrastination or
overindulgence are simply stuck energies.
How often are you really in the moment versus thinking about the past or the future?
How many days are you up with the alarm, sprinting through your day, checking things off your task list, and then, collapsing into bed again, looking at a screen and checking out of life?
How can we shift from a state of doing and having to a state of being?
My sessions are part visualization and part exploration. As we focus on the issue, we will release that which doesn`t serve you and invite in empowering energies. My intention is to assist you with gaining clarity and confidence so you can make choices that create your ideal life.
Session themes include:
Relationships

Love

Partnerships

Career

Health and Well-Being

Family

Body Love 

Space Clearing

Money

Life Vision

Divine Feminine (Masculine) Energy
NYC Subway Encounter, an intuition story
What is The Process Like?
Most people tell me they feel stuck, lonely, and trapped in their mind – having that repetitive conversation that never seems to change or end. I call it the Mind Maze. They're holding on to a negative experience or trauma. And no matter how hard they work at it, they can't seem to get past it.
During our session, I will guide you through a meditation and a series of questions. We will bring awareness to the part of your life that you want to examine.
Looking into your energy field, I'll tell you what I see, feel, and know. I share the messages I'm receiving from you, your guides, or from the universe. When we have more information, we can make better decisions and choices to better navigate our paths.
We'll shift or release low vibrational energies like fear, doubt, and scarcity and clear space for something new. By inviting in higher vibrational energies like love, freedom, and choice, we can create a new story.
After a session, most people say they feel lighter, like a weight has been lifted. They have more clarity, even if they don't have an exact plan of action, and that they feel seen, heard and understood. Sometimes there are tears, often laughter, always connection.
1. Pre-session questionnaire
In order to get to know you better before your session and to help you focus on what areas you want clarity in, I'll send you a short questionnaire. Complete it in as much
detail as you like.
2. Meditation
Relax with a guided meditation to strip away stress and enhance your intuition.
3. Intuitive visualisation
I enter a deep intuitive state and act as a conduit for messages from guides, ancestors, and others.  Most of the intuitive messages are visual, and I will describe them in detail so you can interpret what they might mean to you.
4. Discussion
As the intuitive visions wind up, we'll discuss how you can use them to move forward with clarity.
5. Session recording
After our session, I will provide an audio recording so that you can review and remember the messages and topics that were discussed.
Single Session
open intuition
90 minute session

One-on-one with Christine

Session recording provided
3 Session Package
dive deep
Three 90 minute sessions

One-on-one with Christine

Session recordings provided
Payments via PayPal. For clients in Japan, bank transfer is also available.
About Me
I am a conduit for connection, listening, truth, and healing. I've known I was intuitive since my childhood days. Nine years ago, I met my mentor and have strengthened and trained my intuitive muscles so that I can use my gifts to help others.
"Thank you, Christine for the amazing session! WOW. I entered exhausted, depleted, overwhelmed (and had been feeling this way for awhile). You immediately knew what to clear in my energy so that I could move forward. Your guidance was very inspiring and spot-on. I am so grateful for the session!"
"Christine helped me with a deep rooted family issue that's been going on for my entire life (60 years). I've been working on this for many years. She was able to go to the source and lovingly help me through it. It's amazing how free, relaxed, and open I feel now.
Thank you so much, Christine!"